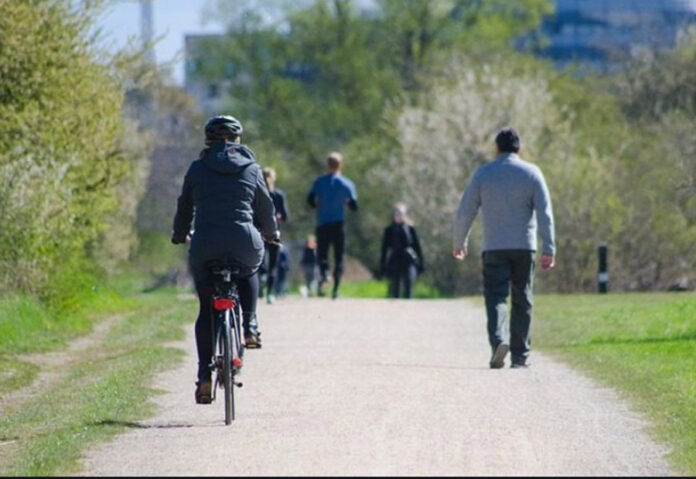 Canadians aren't getting enough light physical activity during the pandemic, according to a new study from UBC's school of kinesiology released on July 27.
Light activity was defined by the study as an activity that is "leisurely, allowing for easy conversation" such as walking and other everyday activities.
Canadians have been instructed to stay at home since physical distancing measures were introduced this spring. While researchers expected a decline in physical activity during the COVID-19 pandemic, data collected from 2,338 Canadians found that light physical activity declined from an average of 1.023 minutes per week pre-pandemic to 730 minutes per week post-pandemic.
The study, published in Frontiers of Psychology, found that moderate-to-vigorous activity declined between nine to 12.6 per cent from the beginning of the pandemic when physical distancing was introduced, but has returned to normal levels in the weeks since.
"Traditionally we've always focused on moderate-to-vigorous physical activity, but more recent evidence shows that light physical activity can have some of the same benefits to physical and mental health," said Katie Di Sebastiano, a postdoctoral fellow in kinesiology, and lead author of the study. "That's a significant amount of activity that Canadians in the study were no longer getting."
Staying active has been proven to be effective at preventing and treating a variety of ailments, including heart disease and diabetes. More recent evidence also shows that physical activity can help with the health issues related to COVID-19 by strengthening the immune system and improving mental health.