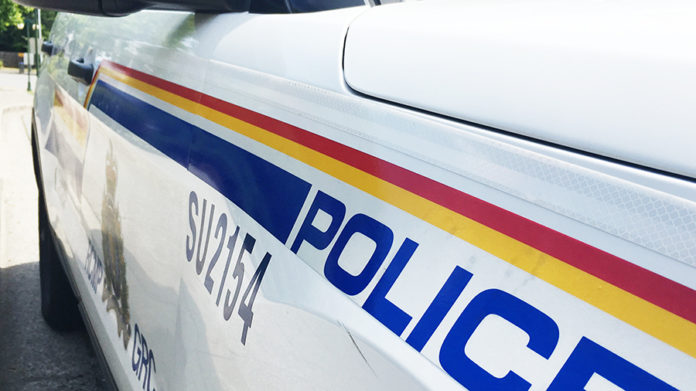 According to police, there were 38 incidents of gunfire in 2018, and 59 in 2017. In 2016 there were 61, and 88 in 2015.
Surrey RCMP say shootings were down by more than a third in 2018, compared to the year prior.    This week, the detachment tweeted that shots-fired incidents – meaning any time a gun is discharged in the city – dropped 36 per cent in that time period.Sergeant Chad Greig noted the decline from 2015 to 2018 equates to 57 per cent.
"We're happy to see that, and we want that to continue," Greig noted.
"I think it's a multi-faceted approach," he said when asked what may have contributed to the drop. "We have our education component, the youth presentation Shattering the Image, and our other youth programs. We have a parent's help line if they have issues, we have our Mini Code Blue program where we have officers in the schools being athletic with the kids and working out with them. It's that one-on-one interpersonal work our youth section is doing."
On the enforcement side is the Surrey Gang Enforcement Team which "strategically targets individuals and areas known to have some criminality aspect in driving this down," Greig said.
"What we're doing right now seems to be working so we're just going to continue doing that," he added, also noting successful youth education initiatives are now being rolled out to community partners "so they also have an understanding of what we're doing and how they can help."
Meanwhile, Mayor Doug McCallum has vowed to replace the Surrey RCMP and instead create a municipal force for the city.
It's an issue he campaigned on prior to being elected on Oct. 20, 2018. Minutes after being sworn into office, the new council voted unanimously to issue notice that the city desired to pull out of its contract with the RCMP.
McCallum has set an ambitious goal of two years to have the new force up and running, but some on council doubt it can be done within that time frame.
In a split 5-4 vote, the new Surrey council approved a budget last December that will see no new police officers hired for 2019, despite 12 previously on the books, under the direction of the former Surrey First council.
At the time, McCallum said he's "comfortable" the city will be safe despite no new Mounties being hired, after Councillor Jack Hundial (a former cop who is in the mayor's Safe Surrey Coalition) said "public safety is at risk" as a result.
Surrey police force may come sooner than two years, Surrey mayor Dough McCallum says.