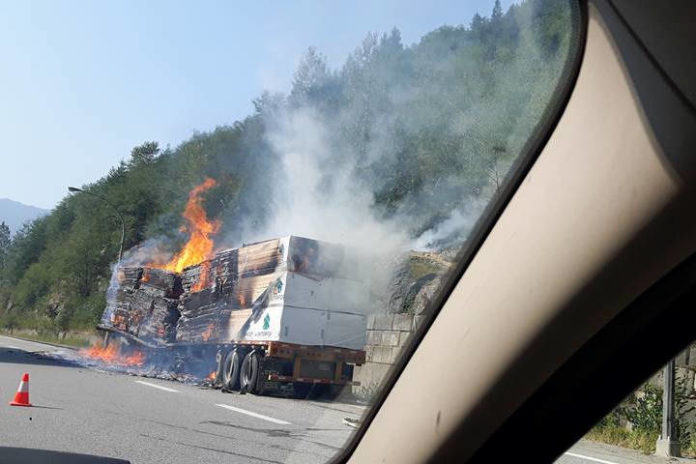 A truck fire closes Coquihalla highway, the fire ignited after a tractor-trailer hauling wood caught ablaze and sparked grass in the nearby ditch. BC Wildfire Service is on the scene battling a small grass fire along the side of the Coquihalla highway.
The BC Wildfire Service reports they have crews on scene fighting the fire, including a helicopter bucketing the blaze from above.
The fire is a not showing aggressive behaviour, ranked as a one or a smouldering ground fire. The Coquihalla is closed southbound while crews handle the small blaze. DriveBC reports its next update is expected at 1 p.m.
The Coquihalla is closed southbound near Yale after a tractor-trailer transporting pallets of plywood caught fire.
Crews are on scene and are fighting the blaze, which had spread to roadside grass.  BC Wildfire Service is aware of the situation.