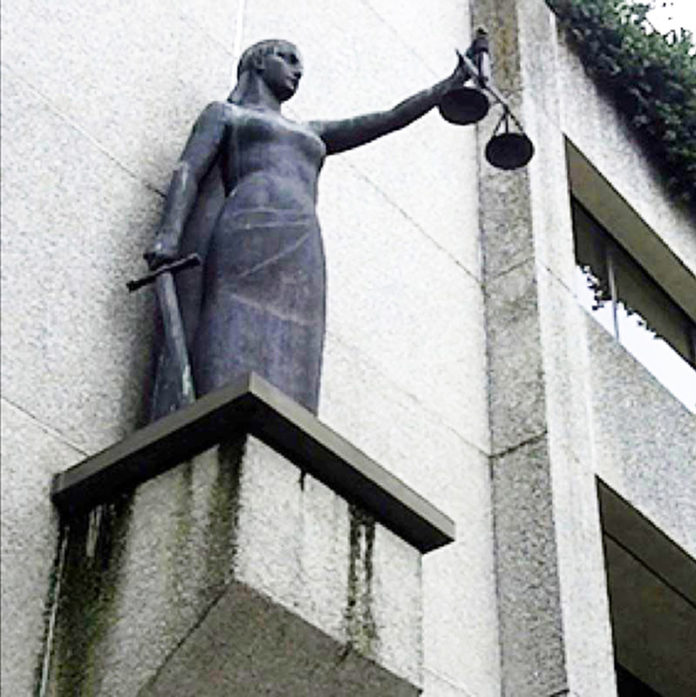 BC Supreme Court judge delivered a pointed lecture on "poor choices" and the "scourge" of drug trafficking before sentencing three men for their involvement in the unlawful confinement and assault of a Surrey victim.
"As a judge, it is not much fun seeing young people come before the court for poor choices they made in their lives that affect not only themselves, but their families, their grandparents, and a host of others," Justice Gordon Weatherill said in his reasons for judgment, posted Oct. 3rd. "I recognize that it is difficult for some young people to resist the pressures of their friends and peers, particularly while they are in high school."
The victim, Keenan Desrochers, was unlawfully confined for two days during which he was repeatedly assaulted while handcuffed, between April 11 to April 14, 2015, in Surrey.
Benajamin Garrett Ferguson, Jessie D'Anthony Hart, Matthew McKenzie Whitty pleaded guilty to charges at the opening of a trial in BC Supreme Court in New Westminster on September 8, 2017.
Ferguson pleaded guilty to assault simpliciter, and Hart and Whitty pleaded guilty to unlawful confinement and assault with a weapon.
Weatherill imposed a joint submission sentence from the Crown and defence lawyers. Ferguson was sentenced to one day in jail, received credit for 30 days in pretrial custody, and was also sentenced to three years probation.
Hart was sentenced to two years in prison and three years probation and Whitty was sentenced to two years in prison on top of the time he's spent in pretrial detention since June 2017, plus three years probation.
"The charges and guilty pleas in these proceedings arise out of, in my view, greed and senselessness that permeates the lives of those who engage in the trafficking of hard drugs," Weatherill told the court. "Such trafficking is a scourge upon our society that cannot be justified and must not be tolerated. Cocaine and fentanyl have consistently been recognized by this court and other courts as deadly and devastating drugs that ravage lives."  "We all see and read every day in the news about hundreds of young people who are dying in British Columbia as a result of taking such drugs," the judge noted. "They are getting those drugs from traffickers. Their lives are being irretrievably ruined because profit-motivated people wish to make some easy money without regard for the consequences of their greed on the users of those drugs."
Weatherill had a pointed message for one of the prisoners, in particular.
"Mr. Hart, I am told that you are going to be a father in six months," the judge said. "If that is the case, you are a lucky man, but you had better think about whether or not you want your child to end up as a user of these drugs."