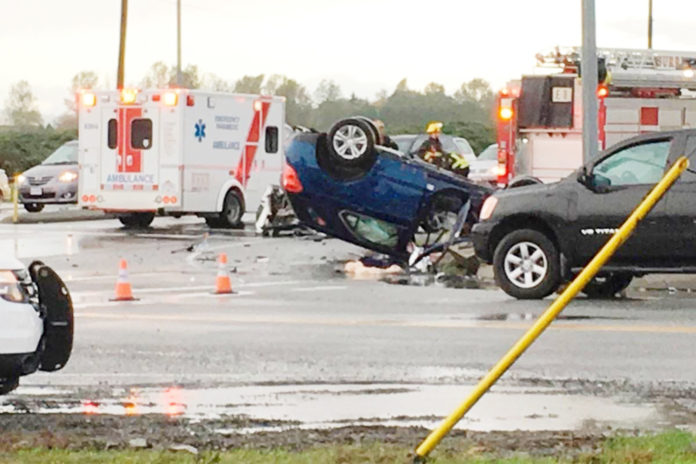 An SUV flips in crash on Highway 10 near 168th Ave and a white car caught fire, SUV was upside down. It looked crushed," an eyewitness said. The incident happened around 8:20am on Tuesday morning.
Police say several people were taken to hospital after the crash on Highway 10 near 168th Avenue.  Traffic was backed up in both directions during the morning commute.  Surrey RCMP say Highway 10 is closed off to westbound traffic at 172nd Street. At 9:15am, 168th Street was also blocked from 57A Avenue to Highway 10.
More updates yet to come.