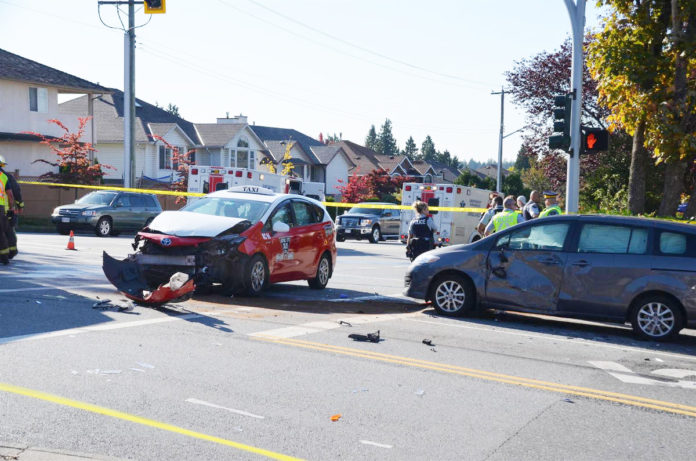 A multi-vehicle accident on Sunday afternoon has sent one person to hospital in critical condition.
Just before 2:00 pm,  RCMP responded to a report of a collision at the intersection of 64th Avenue and 124th Street in Surrey, BC.
When they arrived, they discovered that one person had been ejected from their vehicle. The person transported to the hospital by ambulance and remains in critical condition.
A witness at the scene said the victim was a 13-year-old girl and suffered serious head injuries.
According to Surrey RCMP, four other individuals were transported to hospital to treat minor injuries.
The intersection is currently closed while police investigate the cause of the crash.
Anyone who may have witnessed the collision is asked to contact the
Surrey RCMP at 604-599-0502. If they wish to remain anonymous, contact Crime Stoppers at 1-800-222-TIPS or www.solvecrime.ca.