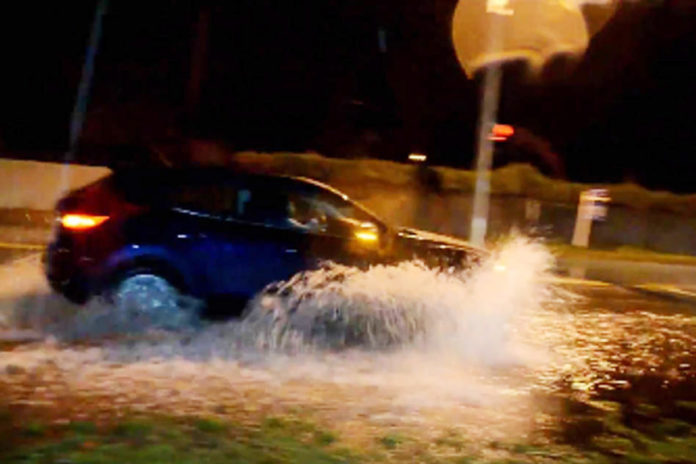 Heavy rain and downpour on Sunday night led to 150th Street flooding in Surrey's Guildford area, near 108th Avenue.
A witness who shot the footage said clogged storm drains caused the flooding and that the city has since been called to fix the issue.
While some driver's navigated safely while other flew through at high speeds.