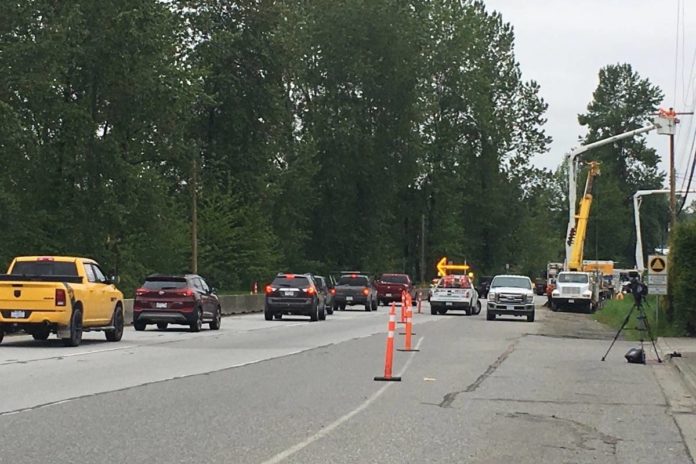 RCMP have confirmed that the driver of a car that crashed on Lougheed Hwy just before midnight Tuesday night is dead. The fatal crash took place at Lougheed Hwy. and 240th Street in Maple Ridge.
"It was just before midnight," said Sgt. Brenda Gresiuk. "We did receive a call that ambo and fire were responding to a single vehicle accident."
According to Gresiuk, the vehicle veered off the road and suffered a collision. RCMP are still investigating the details and cause of the crash. The identity of the person who died has not been released. The BC Coroners Service has confirmed that they are investigating the death.
The car hit a power pole and according to B.C. Hydro, 335 customers in the Albion and Cottonwood neighborhoods were without power as of 11:46 p.m. Tuesday. It wasn't expected to be restored until 11 a.m.Wednesday.