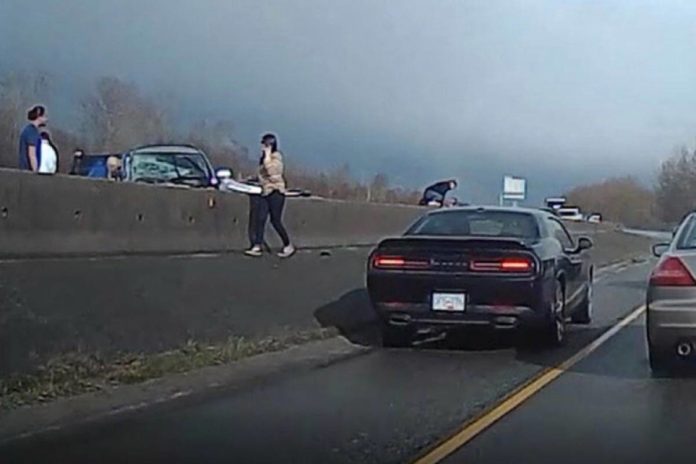 The driver is in serious condition after driving the wrong way into the Massey Tunnel, and hitting two other cars. Now is in hospital with "serious, life-threatening injuries."
Sgt. Lorne Lecker told Black Press Media that police have yet to determine why the driver of a vehicle went south through the northbound lanes of the Massey Tunnel just after 4 pm on Sunday.
"The driver has not regained consciousness so we may never be able to interview them," Lecker said.
"We have not ruled out impairment but we may never know the actual reason."
RCMP said that the driver headed south through the Massey Tunnel and drove along Highway 99 until he collided with two northbound vehicles near 80 Street, approximately two kilometres north of Highway 17.
Lecker said that one other person was taken to hospital in serious but non-life-threatening condition and that two others were examined by paramedics on scene.
Anyone who saw either the driver, the crash or the aftermath is asked to call Const. Manny Gill at 778-290-2400.