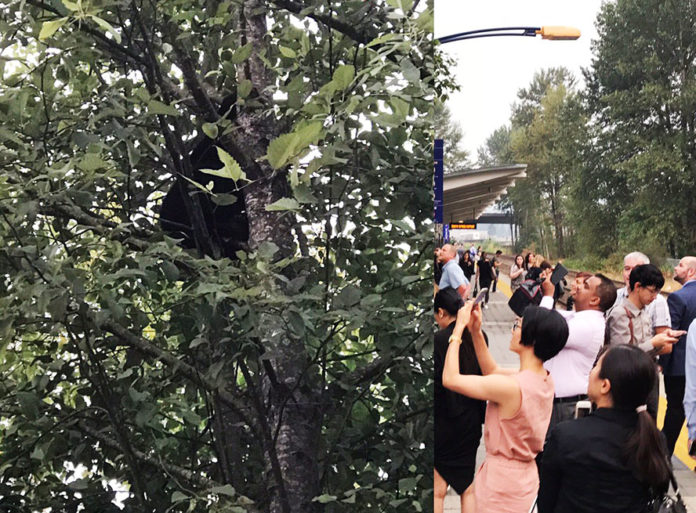 There was a surprise visitor at the Coquitlam Central station this morning. A bear cub has been spotted in a tree near the West Coast Express platform.  "They believe the mom is somewhere close by because they heard some rustling in the bushes. So the key is to try to get her safely connected with her cub," says RCMP Constable Jennifer Goodings.
The situation hasn't had any impact on transit.
"After we noticed this was happening, we kept our passengers outside of the station until the train arrived and then we just loaded them directly," says Chris Bryan with TransLink.