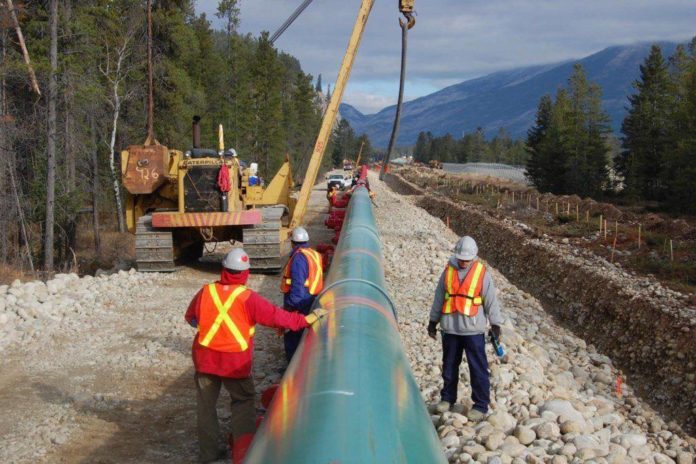 Kinder Morgan announced that it will stop all non-essential work and any related spending on the Trans Mountain pipeline expansion between Edmonton and Burnaby.  The controversial project would twin an existing oil pipeline that extends from central Alberta to the west coast.  "A company cannot resolve differences between governments. While we have succeeded in all legal challenges to date, a company cannot litigate its way to an in-service pipeline amidst jurisdictional differences between governments," said KML chairman and CEO Steve Kean in a statement.
The company said it would speak with stakeholders before making a decision by May 31, "rather than risking billions of dollars on an outcome that is outside of our control."
This move comes after Kinder Morgan had already slowed down work on the pipeline expansion, as it focused on advancing the permitting process rather than pushing ahead at full speed during the first half of 2018.
"We appreciate the support shown by the federal government and the provinces of Alberta and Saskatchewan, and are grateful for the strong endorsements among the majority of communities along the route and 43 Indigenous communities, as well as customers, contractors and unions," Kean continued.
"The fact remains that a substantial portion of the project must be constructed through British Columbia, and since the change in government in June 2017, that government has been clear and public in its intention to use 'every tool in the toolbox' to stop the project. The uncertainty created by BC has not been resolved but instead has escalated into an inter-governmental dispute."