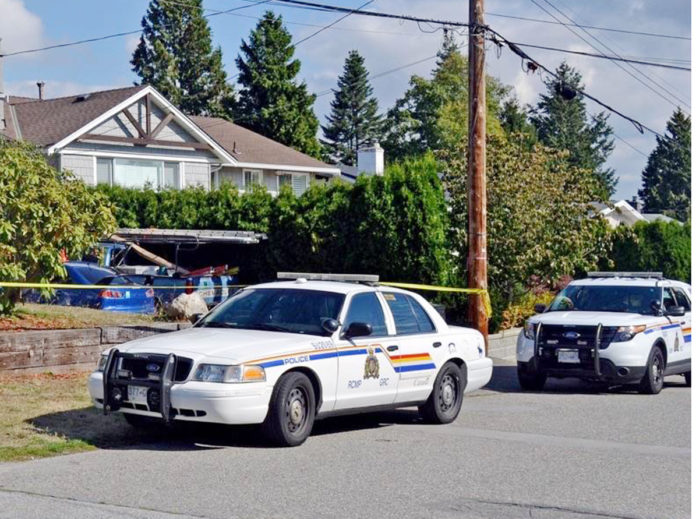 Additional charges have been laid against a 27-year-old who was arrested last week in connection with a pair of shots-fired incidents in South Surrey.
According to court information online Monday, the individual now faces 15 charges – including two counts of 'occupying vehicle knowing firearm, etc., present, 'two counts of 'possession of firearm, etc., contrary to order' and three counts of possession for the purpose of trafficking.
Police had announced on Thursday an initial charge of reckless discharge of a firearm against a Surrey man, noting that "a number of additional charges are anticipated."
That charge was in connection with two weekend incidents that occurred within 24 hours of each other, and targeted the same South Surrey house.
Police were first dispatched to the 14700-block of 30 Avenue around 6 p.m. Sept. 23 for a report of shots-fired. Officers soon determined that the incident had actually taken place about 12 hours prior.
A second incident occurred the following morning, just before 5:30 a.m.
In both, the same house was hit by gunfire, police confirmed.
A day later (Sept. 25), police announced the arrest of five individuals at a White Rock home, later confirming that four of those individuals had been released from custody.
In announcing the initial charge Thursday afternoon, police said an "early lead" helped investigators identify a suspect, and that they believed the incidents were related to the dial-a-dope trade.
In a search of the White Rock home, "officers located a substantial amount of evidence that included weapons, drugs and cash," a news release stated.
Cameron William Barton, 27, remains in custody. He is due to appear in Surrey Provincial Court on Oct. 4.