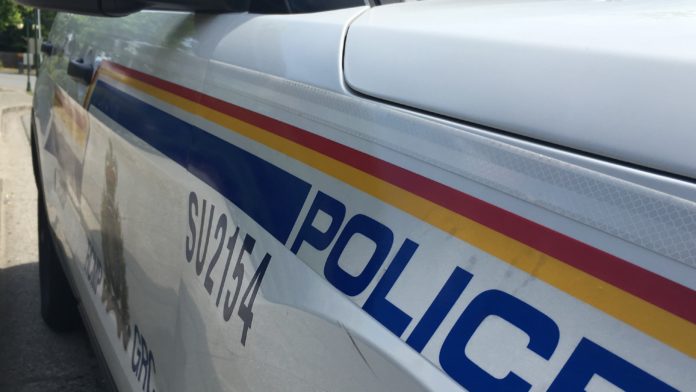 Charges have now been laid against man who fleeing from police in Abbotsford last Thursday.
He was also charged with two offences that allegedly occurred on Sept. 26 in Abbotsford: fleeing from a police officer and dangerous operation of a motor vehicle.
Tyler William Houle, 37, was charged the following day with dangerous operation of a motor vehicle, obstructing a police officer, and theft of a motor vehicle in relation to that incident.
Houle also faces one count of breaching his bail, two counts of breaching his probation and three counts of driving while disqualified.
The incident happened on Thursday morning, when the Abbotsford Police Department and the Lower Mainland District's Integrated Road Safety Unit partnered to locate and arrest a prolific offender wanted on outstanding warrants for driving offences.
They and the Air 1 police helicopter located him driving dangerously in Chilliwack and travelling at speeds of up to 160 km/h in posted 70 km/h zones, said Const. Ian MacDonald.
The man eventually made his way into central Abbotsford and parked the red Honda he was driving in a parkade at Sevenoaks Shopping Centre on South Fraser Way just after 1:30 PM.
Officers attempted to arrest the man, but he "ultimately landed on the ground approximately four metres below," MacDonald said.
The culprit was injured when he landed, but limped to a nearby vehicle, which he then tried to steal, MacDonald added.
The suspect was quickly arrested and was taken to hospital for treatment of a suspected broken leg.
MacDonald said a police officer was also treated in hospital after suffering injuries when the suspect resisted arrest.
MacDonald said the Independent Investigations Office has been advised of the incident and will undertake a preliminary investigation to determine if there is a connection between the injuries the suspect sustained and the actions of police.
Houle has criminal record that includes prior convictions for mischief, assault, and being unlawfully at large, as well as multiple counts of possession of stolen property, breaching his conditions, and driving while prohibited.